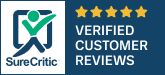 Get Quality Automotive Service at Lee Hyundai of Goldsboro
If you want to keep your car in tip-top shape, the best thing for you to do is bring it to a team of highly-trained service professionals who know your vehicle inside and out for regular expert maintenance and repair.  Luckily, we have such a team here at Lee Hyundai of Goldsboro so you don't have to worry about whether or not your vehicle is getting adequate care!  We know exactly what makes your car tick and we are dedicated to making sure it keeps ticking so you can drive with confidence.
Why is routine maintenance essential?
Just like you would go to a doctor for a routine checkup to make sure everything looks healthy, it's important to bring your car in for regular maintenance to ensure that things keep running smoothly.  This is also the best way to find small problems and take care of them before they turn into big (not to mention expensive) issues.  Your car and your wallet will thank you for the expert attention.
What sorts of services are available at Lee Hyundai of Goldsboro?
Whether performing basic maintenance, completing tricky repairs, or simply demystifying that pesky check engine light, we can handle a multitude of tasks to help you get your car into shape.
Here are a few of the most common services we offer:
Oil change
Tire rotation
Wheel alignment
Battery service
State safety inspection
Filter replacement
And more!
How to Schedule Service
Scheduling a service appointment is easy.  You can use our online scheduling tool at your leisure to set up an appointment at a time that is convenient for you.  You can also give us a call at (866) 786-2124 or stop by our Hyundai dealership in Goldsboro, NC if you would rather speak to a member of our team directly.  We look forward to hearing from you!